Decorating your bathroom is vital to creating a comfortable and chic home. Your bathroom is where you begin and end each day, so its design should reflect your personality and style. Adding bathroom decor can create a warm and inviting atmosphere that enhances your overall well-being.
One way to decorate your bathroom on a budget is by thrifting for home decor. Thrift stores are full of hidden gems you can discover, and the variety of items available is almost endless. Thrifting allows you to find unique and affordable pieces that add character and charm to your home. It also allows you to repurpose items and reduce waste, making it a sustainable and eco-friendly option.
Not only is transforming thrift store finds into chic bathroom decor a creative way to decorate your space, it's also a sustainable and budget-friendly option. By repurposing items, you are not only reducing waste but also adding unique character to your home. Plus, transforming thrift store finds into one-of-a-kind pieces is a great way to showcase your style and creativity. With some imagination and basic DIY skills, you can modify ordinary thrift store finds into one-of-a-kind pieces that add personality to your bathroom.
Decor Shopping at Thrift Stores
A thrift store is an ideal place to find unique bathroom decor pieces. Since it offers items you won't find in traditional retail stores, you can add a lot of character and personality to your bathroom. From reusable jars to old baskets, a thrift store is a treasure trove of interesting selections that can make your bathroom special and interesting.
When shopping at thrift stores for bathroom decor, you should keep an open mind and look for decor items you can repurpose. While not all items will be in perfect condition, this should not prevent you from considering them. Thinking creatively and looking beyond an item's original purpose can turn unexpected finds into functional decor pieces.
Thrift Store Finds You Can Repurpose
You shouldn't have to worry about all the expensive bathroom decorations because you can use many thrift store finds to remodel your bathroom. Here are creative thrifting ideas you can use to design your bathroom:
Cookie Tins
Cookie tins are very versatile. Made with solid materials, you can use them to store a lot of things. In addition, they're easy to transform into something beautiful.
Thrift stores sell cookie tins at super low prices. You can buy some with printed packages or cover them with gift wrap to have different decorations for your bathroom. As stylish as they can be, your guests will surely be surprised that they are just storage space for your toilet paper rolls.
Jars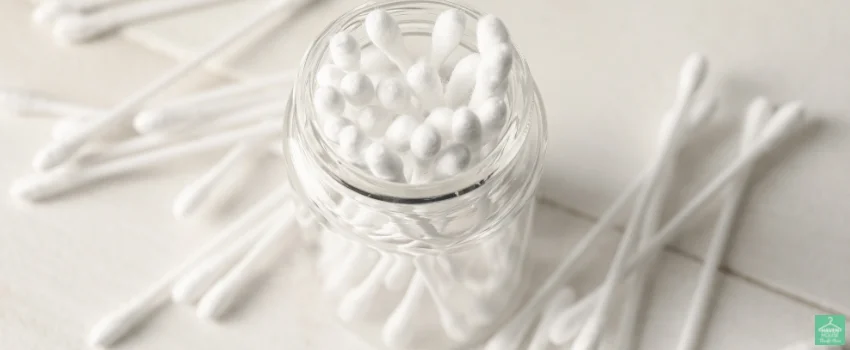 Don't you think using different containers for your hair products will be cute and inventive? Jars can be used for this purpose. Besides being versatile, they come in different sizes and shapes, making it easy to find one that fits your storage needs.
Empty your shampoo containers into a jar and put labels and even ribbons in them for more fun and creative storage. You can even use them to store other bathroom products, such as cotton balls and cotton swabs.
Cigar Containers
Almost every container can double as decoration or creative storage, including an old cigar box as a clever caddy. Like tin cans, cigar boxes have strong and sturdy materials, which makes them a safe place to store your lipsticks and other makeup. With their cute and compact design, they can be the best bathroom decor you can add to your collection. Even better, they come at a very low price!
Drawers
Boost your creative side by thrift shopping for mini drawers and cute wrappers. You can use these drawers to store your earrings with just a few materials. Meanwhile, bigger, sturdier drawers can store your guest towels and toiletries. These repurposed items add visual interest and serve a functional purpose in your bathroom.
Racks
Some thrift store finds don't even need any additional decorations; they simply need a place to put them in. Wine racks are perfect for storing rolled-up hand towels because they have the perfect shape to keep anything bottle-shaped in place. You can also use shoe racks for folded towels and hat racks for towels you want to hang. These repurposed items will add personality to your bathroom while helping you stay organized and tidy.
Rugs
Rugs can really upgrade your bathroom into a cozy and sophisticated oasis. A well-chosen rug can add warmth, texture, and color to your bathroom, making it more inviting.
When selecting a rug from a thrift store, inspect it thoroughly for any damage or stains. Also, consider the rug's size and shape and if it will fit your bathroom's layout and design. Don't be afraid to get creative with your rug placement, such as layering rugs for added comfort and style.
Baskets
Thrift stores have a million baskets; you just have to find one perfect as bathroom decor. Small baskets can store toiletries like soap, shampoo, and toothpaste. Meanwhile, big baskets can double as dirty clothes or towel containers. Incorporating these repurposed items into your bathroom adds a touch of rustic charm to your space.
The Bottom Line
Using thrift store finds for bathroom decor will save you money and allow you to create a unique and personalized space. With some creativity and imagination, you can find repurposed items that will serve a functional and stylish purpose in your bathroom. So next time you're redecorating, head to your local thrift store and brainstorm thrifting ideas that can give your bathroom a fresh, new look.
Redecorate your bathroom on a budget with Haven House Thrift Store!
Even the most simple of additions can elevate any space. If you're on a tight budget and want to update your bathroom, look no further than Haven House Thrift Store. Our thrift store in Lebanon has rare and affordable items that can completely revamp your space and transform it into a well-designed sanctuary. Visit us today and discover how thrift store finds can give your bathroom the makeover it deserves.