Score Low Priced and Unique Merchandises While Helping a Charity at Haven House Thrift Store in Lebanon, TN
It's common for us to see well-dressed and fashionable people, be it in the streets, malls, schools, or workspaces. Have you ever wondered how they can afford a designer's shirt and trendy pair of heels or sneakers? Access to secondhand merchandise has grown immensely with the presence of thrift shops in Lebanon, TN. It only takes a keen eye to choose the best items in the stores, as there are just too many options. If you are looking for a place to shop, check our items at Haven House thrift store in Lebanon, TN. Everything is carefully evaluated, and only the best make it onto the floor for sale.
Our clothing area is fully stocked with several designer labels. We carry some of the most high-end brands like Chanel, Louis Vuitton, and Gucci. You can also complete your new outfit with excellent items from GAP, Levis, Old Navy, Ray Ban, Nike, True Religion, Costa, and more. We also have a good collection of new and "estate" jewelry.
If you are a bookworm, you should visit us at Haven House thrift shop in Lebanon, TN. Our store library contains hundreds of books, both hardbound and paperback. All of them are in excellent condition. Whether you are interested in enhancing your child's reading ability, on the hunt for affordable novels to read for yourself, or seeking a gift for a collector, our shop may have just what you are looking for.
Our shop is also filled with basic home furniture, unique ornaments, and decorations galore! If you need help setting up your place on a budget, come see us anytime!
Everything we sell comes from people like yourself, who believe in and care about recycling and saving the environment. We are one of the few thrift stores in Lebanon, TN that works for a charitable cause. Through our rehab center, Haven House Addiction Recovery, we help men recover from alcohol and drug addiction.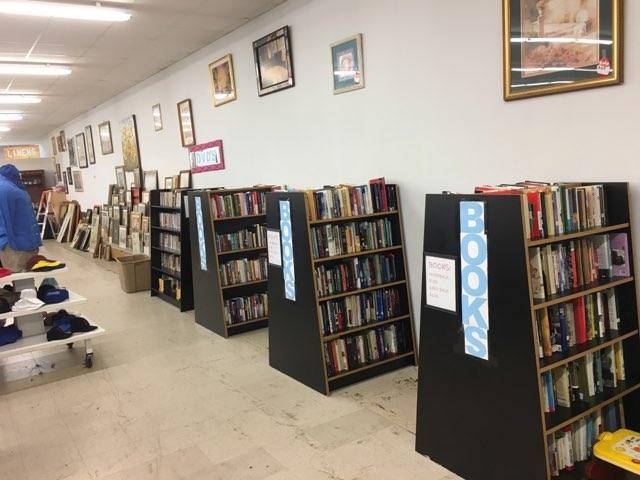 Stop by and see why Haven House is one of the best in thrift shops in Santa Rosa Beach, FL! Aside from sales, we gratefully accept donations during our hours of operation. We can also schedule a pick up for your convenience. Thank you for your generosity and continued support!
Addiction to alcohol or drugs greatly affects one's personal relationships and makes it hard to focus on school or work. Many have their health, careers, relationships, finances, and lives turned upside down by addiction. Seeking help for recovery is a monumental challenge, but that is what makes sobriety a great achievement. Knowing where to get help can make the process easier. This is where drug centers like Haven House Addiction Recovery become an important resource.
Please help us maintain our shop's reputation as the best and nicest thrift shop around Lebanon, TN by donating and buying at your leisure. Help us continue our mission to provide quality treatments and a friendly atmosphere for our fellowmen who need help against addiction.
Get updates on our discounts and sales.