Thrift flipping has been making waves in recent years for a good reason. Studies have shown that the second-hand market is expected to grow by 17% in 2024. This growth, along with the increasing demand for sustainable and eco-friendly products, has put the spotlight on thrift store flipping as a way to reduce waste as well as to make a profit.
Whether you're a seasoned thrifter, a fashion enthusiast, or simply curious, this article will provide valuable insights into flipping thrift store finds and its place in the current movement towards more sustainable consumption.
What is thrift flipping?
"Flipping" is the practice of turning thrifted items into profit by refurbishing them and reselling them. It's a smart, sustainable, and creative way to earn extra income while giving a second chance to items that would otherwise end up in landfills.
With a variety of selling platforms available, such as garage sales, online marketplaces, or specialized apps, the possibilities for reselling your thrift store finds are endless.
How sustainable is thrift store flipping?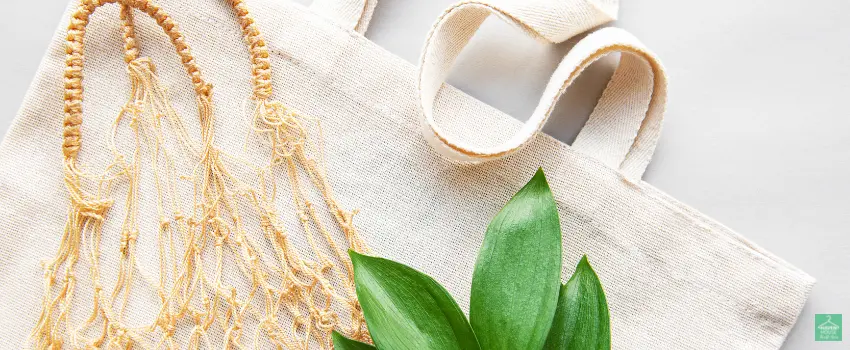 The textile industry is renowned for being one of the biggest polluters, contributing to 20% of global water waste and 3% of global CO2 emmisions. From the production of new garments and shipping to the eventual disposal of our old clothes, there's no doubt this industry can leave a massive environmental footprint.
One solution to help reduce the environmental impact of the fashion industry is thrift flipping clothes. According to a 2017 report by the American Apparel Association, embracing the practice of purchasing second-hand clothing and giving them new life can have a significant impact on reducing our environmental footprint.
By choosing pre-owned items, each person can prevent the emission of over 500 pounds of carbon per year, conserving water, energy, and other natural resources by a staggering 80%. This highlights the power of flipping pre-loved items in creating a more sustainable future.
Best Thrift Store Items To Flip for Profit
Aside from promoting sustainable shopping, flipping thrifted items is also a popular way to gain extra income. But maximizing your profits from thrift store flipping requires strategic planning and a keen eye for valuable items. To ensure success, having a clear idea of what you're looking for before entering a thrift store is essential.
Here are some of the items to look for and ways to flip them for the highest return:
1. Furniture
Furniture items like tables, chairs, and desks can be found in many thrift stores and potentially bring in a good profit after fixing them up. When searching for furniture, look for lightweight wood pieces that are easy to transport. Be careful when flipping items with cushions, as they can be harder to repair and may pose serious health risks.
2. Collectibles
Collectibles, like sports memorabilia, record players, comic books, and signed pieces, can be hard to come by, but when you find them, they can yield a high profit. Keep in mind that restoring these items can sometimes decrease their value, so it's best to research how to flip them before making any changes.
3. Designer Bags
Designer bags are rare in thrift stores but are sure to be worth a fortune. Flipping designer bags is an excellent opportunity to make more than double what you paid, as they are often priced lower at thrift stores. Just look for bags in good condition and fix them until they appeal even to the fanciest tastes.
4. Pre-Loved Clothes
Now that consumers are trying to avoid "fast fashion," flipping clothes is one sustainable fashion trend that is now gaining enough recognition. Of course, flipping thrift store clothes not only helps create a more sustainable wardrobe but can also be incredibly profitable.
5. Cookware
Kitchen gadgets, glassware, and cast iron cookware are always in demand. Look for vintage cookware and glassware in good condition, and get familiar with popular patterns and styles that you can accentuate when flipping.
Thrift Flipping Tips for Successful Reselling
While the concept of buying thrifted items, upcycling, and reselling them may seem simple, it's important to approach thrift flipping in an ethical manner. This means considering the impact of your purchase on the environment and the community.
If you're unsure where to begin, here are some tips to help you practice thoughtful thrifting and flipping:
1. Think before you buy.
The key to successful thrifting is to think before you make a purchase. Don't just buy for the sake of buying. Take your time, be patient, and ask yourself important questions: Can I fix and resell this item? Do I have a plan if I don't resell it? Would I use it myself? Slow fashion encourages thoughtful buying, and the same principle applies to flipping thrifted goods.
2. Pay attention to fabric and details.
It's also crucial to consider the type of fabric the item is made of. Synthetic fibers, such as polyester, can release microplastics into the waterways and harm marine life. If you can, opt for natural fibers, such as modal, lyocell, and jute. Also, examine the garment for missing buttons, broken zippers, or other flaws that could make it harder to resell.
3. Choose high-quality items.
When looking for items to flip, it's important to choose high-quality pieces. For instance, look for items with durable fabrics like cotton, linen, denim, or faux leather. These types of fabrics are more likely to last longer and hold up well, making them more desirable to potential buyers.
4. Be honest and fair.
When reselling your thrifted finds, be transparent about the item's defects and imperfections.Keep your descriptions accurate, and price your items fairly. The goal of flipping thrifted items is not to trick people but to give them opportunity to obtain quality second-hand goods while saving money.
5. Support local thrift stores.
When possible, choose to buy from local thrift stores. These shops often operate to support certain causes. By choosing to buy from local businesses, you can contribute to the community and help build a more sustainable thrift store industry.
The Bottom Line
Flipping thrifted items has become a growing trend as a smart and creative way to gain profit. But more than the opportunity to resell upcycled goods and earn income, this practice is also a powerful solution to promote a cleaner and greener future.
By purchasing pre-owned items, refurbishing them, and reselling them through various platforms, you reduce the demand for new products, conserve water and energy, and give new life to items that would otherwise end up in landfills.
Take a step towards creating a sustainable future with Haven House Thrift Store.
If you're looking for a trusted place to begin engaging in the pre-loved movement, Haven House Thrift Store houses a wide array of gently used items for flipping. As one of the go-to thrift stores in Panama City Beach, we guarantee that our products are carefully selected for quality and condition. Stop by our shop, so you won't miss our great deals.